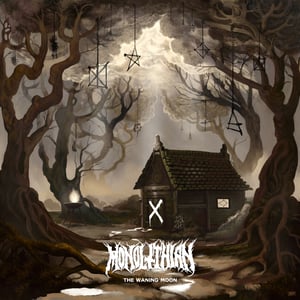 £

10.00 - On Sale
This is the pre order for our brand new album "The Waning Moon" which is due to be shipping mid March.
Pressed on beautiful opaque purple vinyl and released via atomsmasher records, bad road records, autonomonster records, Charlie's big ray gun and rip-roaring shitstorm records.
Track listing.
1.crone
2.nylarathotep
3.the mountain bows to no one
4.ixodes
5.mantis rider
Recorded mixed and mastered by Adam Chinner at freefall recordings in St just.
Artwork by luke oram.